White House Fully Restores CNN Reporter Jim Acosta's Press Pass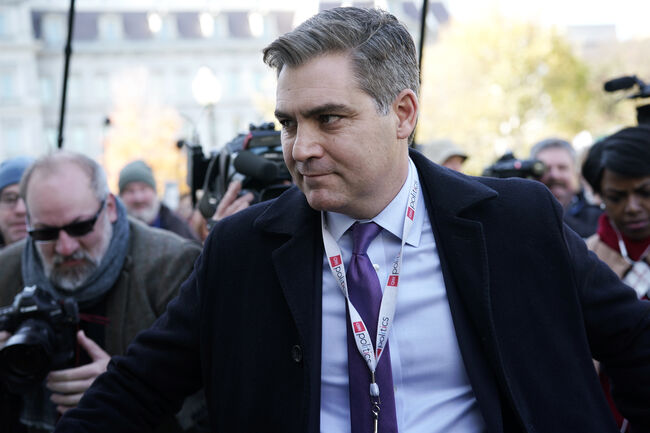 The White House has fully restored CNN's chief White House correspondent Jim Acosta's press pass, following days of pressure and a federal lawsuit filed by the network against the Trump administration.
CNN said they would drop their lawsuit over Acosta's access to the White House as it was no longer necessary.
"Today the White House fully restored Jim Acosta's press pass. As a result, our lawsuit is no longer necessary," the network said in a statement. "We look forward to continuing to cover the White House."
The news comes after an abrupt change from the administration's earlier position.
The Trump administration suspended Acosta's press pass nearly two weeks ago during a contentious exchange with the president at a press conference following the midterm elections. CNN sued the White House, claiming that Acosta's First and Fifth Amendment rights had been violated after the White House yanked their reporter's credentials.
A federal judge temporarily restored Acosta's pass on Friday after ruling on a temporary injunction, but the judge did not rule on the overall case at the time, even as he indicated that CNN and Acosta were likely to prevail in the case overall.
The announcement comes even as rumblings from the White House this morning indicated that the administration was prepared to yank Acosta's press pass permanently once the temporary injunction expired in two weeks.
Photo: Getty Images